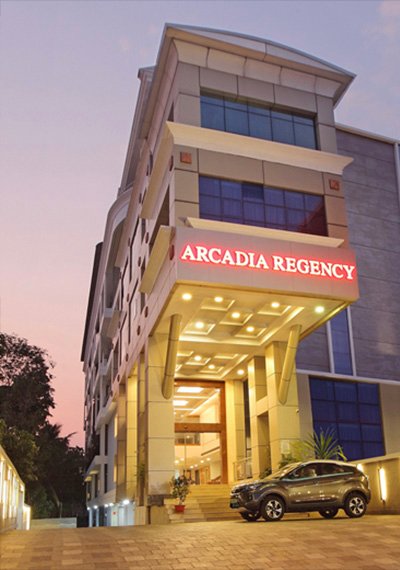 About The hotel
Experience the Beauty of Alappuzha With Us
Labyrinth of water canals, emerald green backwaters, palm fringed beaches, streets that speaks of heritage and history; this is Alappuzha where the world comes to behold the untainted beauty of the God's own Kerala. Frequented by globetrotting travelers, there await many cultural and entertainment sites worth repeated visits and giving an easy access to them all is located Hotel Arcadia Regency. As a landmark of luxury hospitality, this contemporary hotel with traditional influences stands towering at a location central to the historic Alappuzha town.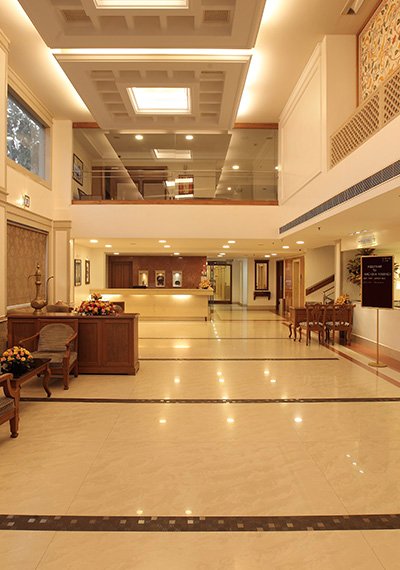 Be a Guest to the Paradise
The rooms and suites at Arcadia Regency are functionally designed and well-appointed with amenities that include comfortable beddings, en-suite bathrooms and entertainment units in every room.
Deluxe rooms have been designed to provide exceptional comfort for travelers at pocket friendly rates. Comfortable Beddings, attached bathroom and contemporary interior make them look stunning.
Regal decor and plush amenities define Luxury Rooms, which exudes a warm elegance. Each room is stocked with a plentiful supply of luxurious amenities. All of them feature premium amenities and fixtures. Spacious and sophisticated, these rooms come with luxurious king-size bed, for the choosing of each guest, and plush seating areas.
The Suite Room of the hotel has an exclusive living room in addition to the regal bedroom and a spacious bathroom. Classical interiors combined with modern amenities and refined ambience adds to its luxurious outlook. They will make you feel like a king.